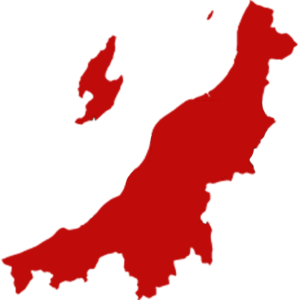 季節によってその色を変える日本。新潟県は日本海と数々の山脈に囲まれた自然豊かな土地です。
その春の暖かさや秋の実りは、どんな景色と喜びをもたらしてきたのか。また夏の暑さや冬の寒さと雪。これらの自然に対し、人はどう向き合ってきたのか。
自然豊かな新潟では四季と向き合う日本の原風景に出会えます。
Japan changes its colors with the seasons. Niigata Prefecture is a land of rich nature, surrounded by the Sea of Japan and numerous mountain ranges.
What kind of scenery and joy have the warmth of its spring and the harvest of its fall brought? And what about the heat of summer and the cold and snow of winter? How have people dealt with these natural elements?
In Niigata, rich in nature, you will encounter the original Japanese landscape of the four seasons.