This tour is now closed.
Click here for application and travel information
Tour details
Destination
Aizuwakamatsu City, Fukushima Prefecture
Day of departure
July 16, 2022(Sat)
Time one is supposed to meet
●7:00 a.m. Aole Nagaoka Ote-dori bus stop (in front of the benches on the veranda)
●7:20 a.m. Ishidou P (bus stop)
●8:00 a.m. Kurosaki PA (in front of public restroom)
Time for disbandment
●18:00 p.m. Kurosaki PA (in front of public restroom)
●18:40 p.m. shidou P (bus stop)
●19:00 p.m. Aole Nagaoka Ote-dori bus stop (in front of the benches on the veranda)
Trip Fee
20,000 yen(Same for adults and children (elementary school students and older))
【Included in the trip price】 
・Aole Nagaoka Departure/arrival Charter bus (scheduled bus company: Koshisa Kanko Bus)
・Meals, facility entrance fees, guide fees, transportation and toll road fees included in the itinerary
【Items not included in the trip price】
・Transportation to/from AORE Nagaoka, general personal expenses not included in the itinerary
Number of people raised
30 people(Minimum number of reminders 15) 
Other
●Tour operator available
●Food Matters Morning 0 Day 1 Night 0
●Goken-Bashigo mask(Made by Nagaoka City Yamada Sewing Co.)A gift for everyone who attends!
Path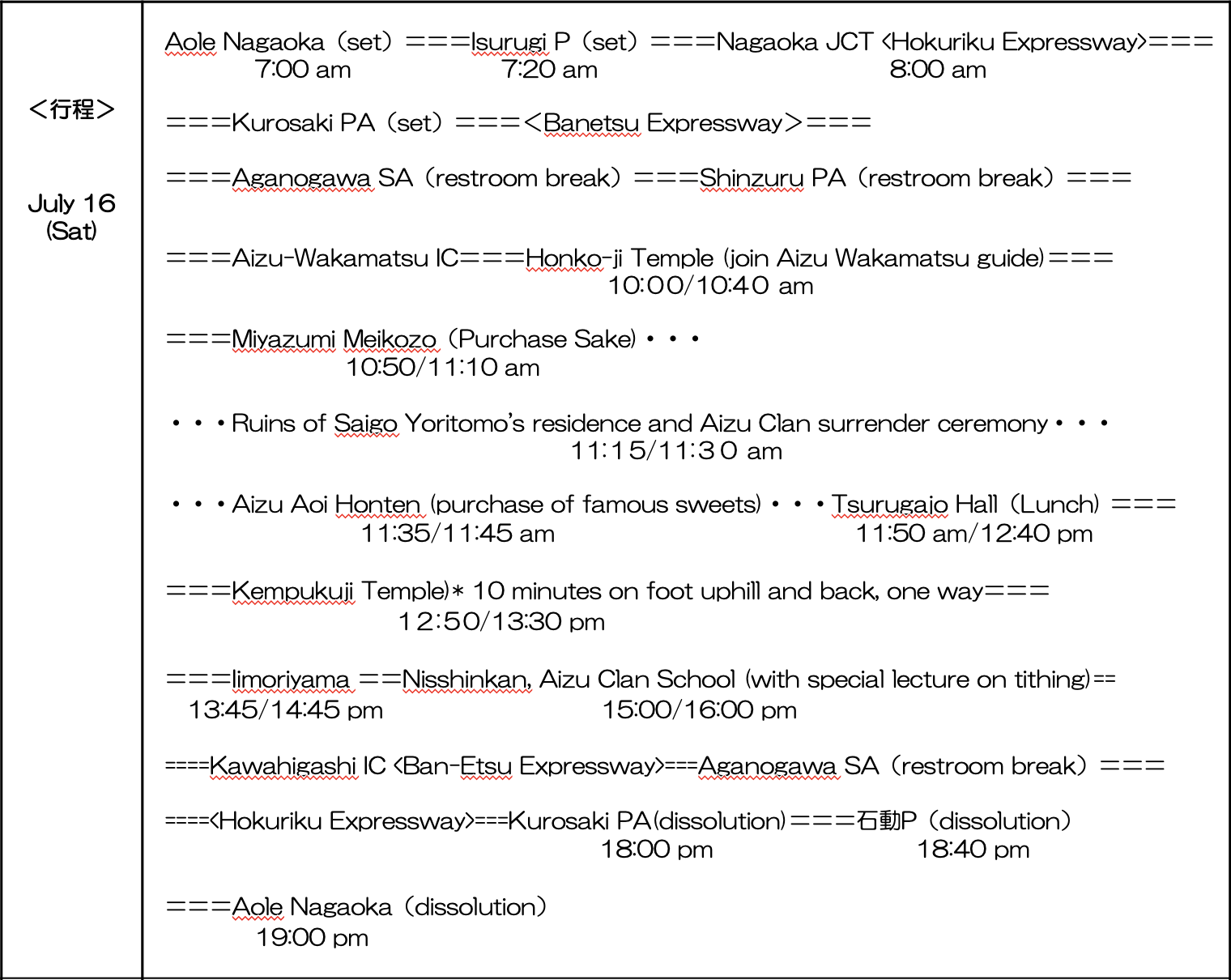 itinerary entry(===bus、・・・walking、〜〜〜ship)
Lunch
<Tsurugajo Hall>
Lunch of "Aizu Wappa-meshi" (*Image is for reference only.)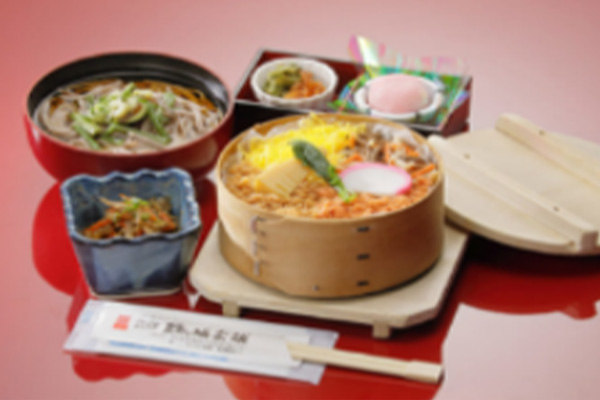 Address:〒965-0873 4-47 Otemachi, Aizuwakamatsu City, Fukushima Prefecture TEL:0242-28-2288
Caution
All times and travel times are subject to change due to traffic conditions and other factors on the day of the tour.
Course Features
Highlight: Visiting places associated with the Nagaoka Clan
①Honkouji Temple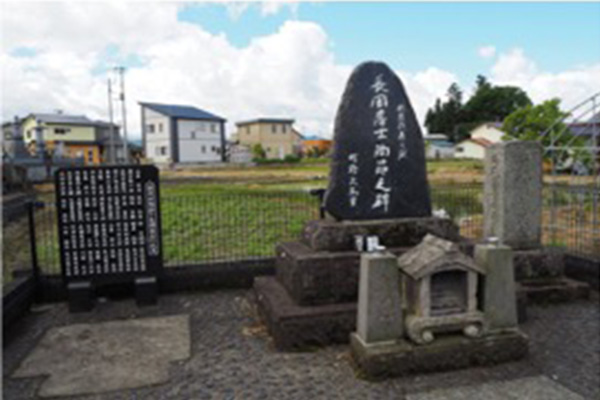 During the Boshin War, after the fall of Nagaoka Castle, a group led by Yamamoto Taito of the Nagaoka Clan fought hard over the difficult Hakjuri Pass into Aizu. However, in the early morning fog, they were surrounded by the new government forces at Iidera Kawara, and the captain and 44 others were killed in the battle. In 1890, the villagers erected a monument to mourn the spirits of the dead, and later in 1956, the Aizu Historians' Association erected a new monument to commemorate their sacrifice. The Honko-ji Temple, where the monument to the Nagaoka clan's dead is located, was founded in 740, and its founder is said to have been Gyoki Bodhisattva.
Reference:Honkoji Temple, Nagaoka clan, Yamamoto Obi-bayashi team pagoda
②Kempukuji Temple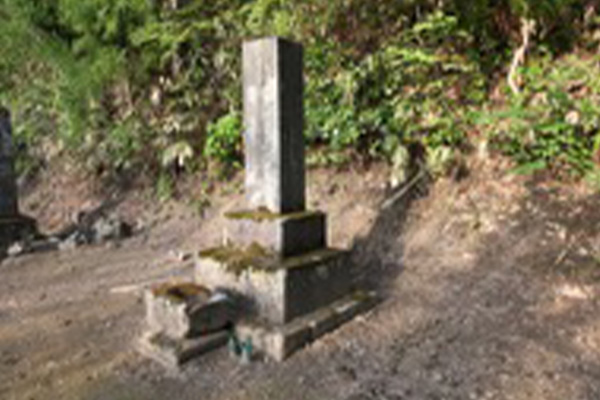 Tsugunosuke Kawai, a retainer of the Nagaoka domain at the end of the Edo period, was shot and wounded when the Nagaoka domain fell during the Boshin War. On his way to Aizu-Wakamatsu, he died on August 16, 1868, at the residence of Muneyasu Yazawa in Shiozawa.
His remains were cremated and brought to Kempukuji Temple, which was a garrison of the Nagaoka clan in Aizu. The day after the remains were brought to Kempukuji Temple, a funeral service was held and he was temporarily buried here. In 1869 (Meiji 2), the remains returned to Nagaoka and were reburied in the Kawai family tomb at Eiryouji Temple. The monument is in a location with a good view of Tsurugajo Castle and faces Nagaoka, the hometown of Tsugunosuke Kawai.
Reference:Kempukuji Temple, Kawai Tsugunosuke Burying Ground
Navigators & guides for fascinating journeys
①Travel navigator: Akira Yamada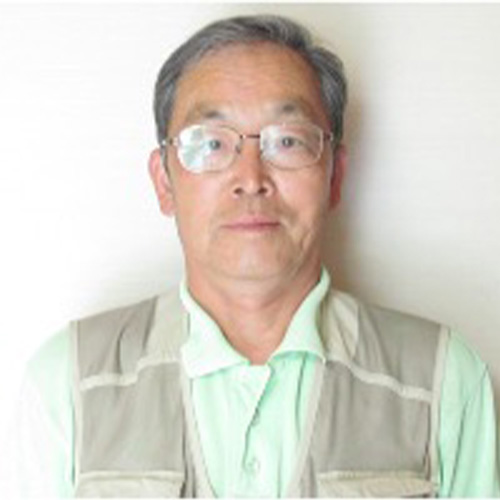 Mr. Yamada, who lives in Nagaoka City and is one of the indispensable guides of Tsugunosuke Kawai, will guide you throughout the day.
He is a veteran guide of Nagaoka City Kawai Tsugunosuke Memorial Museum and other Boshin War related sites.
(Profile)
Born in Mitsuke City, Niigata Prefecture and currently resides in Nagaoka. He is a member of the Nagaoka City Volunteer Guides' Association and chairman of the Kawai Tsugunosuke Memorial Museum Volunteer Guides' Association, and continues to guide visitors to places related to the Boshin War in Nagaoka City.
He is an avid researcher, visiting sites to observe firsthand. During last year's Tadami Town history tour, Yamada's stories on the bus were so interesting that "I couldn't stay awake. This time, too, he is expected to make an impassioned speech about the Nagaoka Clan and the Boshin War in Aizuwakamatsu City. 
②Aizu Wakamatsu Guide: Ms. Seiko Otsuka, Ms. Ai Kon (Aizu Machinaka Walking Guide Association)
Aizu Machinaka Strolling Guide Association is a group of paid guides who have accumulated study sessions on Aizu's history, traditions, culture, etc. as tourist guides and have 5 to 25 years of actual experience guiding visitors around Aizu's attractions.
(Message from Seiko Otsuka)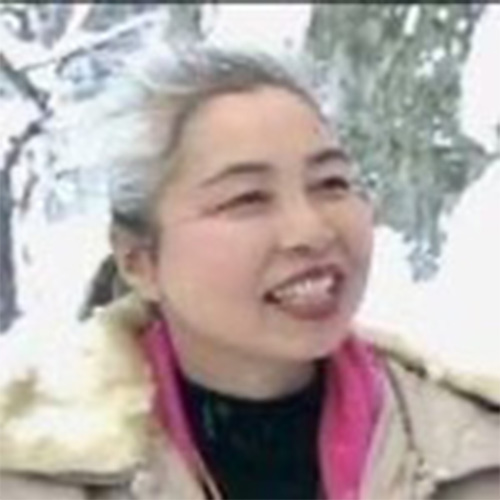 I have 10 years experience as a volunteer guide at Tsurugajo Castle.
This is the second year that I have started a group of paid sightseeing guides in Aizu.
I hope you will be interested in the history of Aizu, and I hope you will feel something and make use of it in your daily life!
In March this year, I went to Nagaoka City to listen to a lecture on the connection between Tsugunosuke Kawai and Yamada Kohtani, and we shared a fruitful time. We look forward to working with you in the future.
(Message from Ai Kon)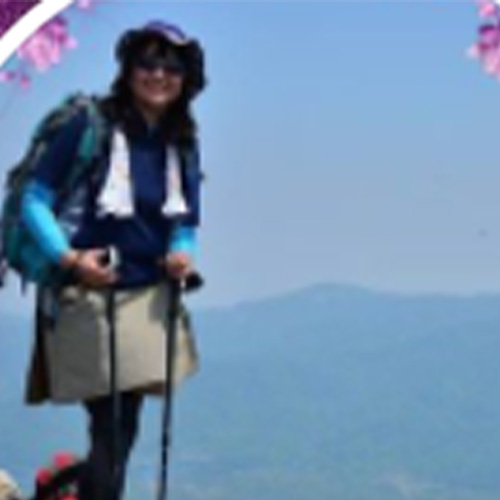 Hello. My name is Kun, a certified inbound guide for the Gokujo no Aizu Project.
Aizu Wakamatsu is a beautiful castle town surrounded by rich nature, and there are many old stores, warehouse buildings, and other historic sites that were loved by successive feudal lords. We hope you will enjoy this Samurai City Aizu.
PS: I am told "You speak good Japanese," but unfortunately I am Japanese.
Payment of trip fee
Payee:8Trips(eight-trips)
【From Japan Post Account】
00550-9-103545
【From other banks】
name of a bank:Owujiu(059) Store
for the time being 0103545
※Please note that you are responsible for the bank transfer fee.
Vaccine and Testing Package Adaptation Tour
Cooperation with infection prevention measures: We will conduct our tours in accordance with the guidelines of each industry for preventing the spread of new coronaviruses.
Therefore, in consideration of the health and safety of the participants, we will follow these guidelines when organizing tours. We ask for your cooperation in taking infection prevention measures when participating in the tour.
●New Style of Travel (Japan Tourism Agency): Please present it at the meeting.
Must be vaccinated twice (two doses and at least 14 days after the second dose) or PCR test negative (3 days or more before the tour date) or antigen qualitative test negative (on the day before or the day of the tour) by collecting a specimen. .
The test result notification form must clearly state (1) the name of the examinee, (2) the test result, (3) the test method, (4) the name of the laboratory, (5) the date of specimen collection, (6) the name of the laboratory manager, and (7) the expiration date, and an image or copy of an immunization certificate or similar document may be presented.
●3Tightness measures (using earphone guide)
●Implemented "New Travel Etiquette."
Travel Conditions
When applying for this tour, please check the full text of the Aizu Travel Service Domestic Planning Terms and Conditions or the Aizu Travel Service website before making your application.
①This trip is planned by Aizu Travel Service, and the customer will make a contract of solicitation and planning with the Company.
②Please pay the entire trip fee at the time of application. The contract will be concluded when the Company accepts the conclusion of the contract and receives the entire tour fee.
③Please confirm the details of the tour.
④ Cancellation fee: 40% on the day before the start of the tour, 50% on the day of the tour, and 100% after the start of the tour and no-show without notice.
Travel planning and implementation: Aizu Travel Service Co.(Registered Travel Agency No. 2-62 by the Governor of Fukushima Prefecture)
Minoru Watanabe, General Travel Service Supervisor
〒965-0024 227 Byakko-cho, Aizuwakamatsu City, Fukushima Prefecture
TEL:0242-24-6666(代表) FAX:0242-22-5060 
ravel planning cooperation: Nagaoka Regional Promotion Bureau, Niigata Prefecture
Commissioned Travel (Contact & Application):8TRIPS(Niigata Prefecture Governor Registered Travel Agency No. 3-409)
General Travel Service Supervisor: Kumiko Machida
〒940-0045 1-5-20, Kanabusa, Nagaoka-shi, Niigata
TEL: 0258-76-0087 FAX:0258-32-4811
Contact
Application and Deadline

Please read the information in the travel information sheet and fill out the application form and send it to us.
After that, please pay the trip fee to the following account within 3 days. Your reservation will be confirmed upon receipt of payment.
Please download and fill out the application form by clicking the button below or by clicking the QR code.
※Application deadline: Wednesday, July 13, but may be closed when full.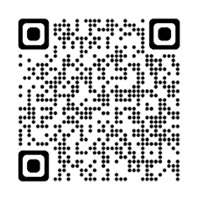 Click here for application form